2014 - Ras Al Khaimah, U.A.E.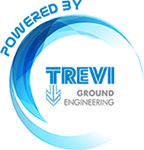 The project consists of construction of 100 villas for UAE nationals in Ras Al Khaimah, over a total of about 100,000 m². Dynamic Compaction technique was proposed as alternative to Vibro Replacement technique, in order to improve the existing soil conditions and achieve the project requirements.
All dynamic compaction works for more than 100,000 m² were completed in 5 weeks, including execution of works QA/QC post-testing and final handing-over reports.