2013 - Dubai, U.A.E.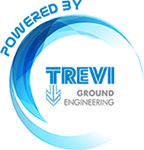 The project consists of building a large new fish market featuring more than 500 retail units over a 120,000 m² site. The new fish market will include 770 underground parking spaces, 700 outdoor parking spaces and a walkway. A 600 meters long quay wall will be also constructed along the waterfront.
Dynamic Compaction tecnhnique was proposed by TGE as the most suitable and economical solution to improve the existing soil conditions, achieve the project requirements and allow the construction of the proposed development directly on the reclamed ground without need od deep foundations.