2014 - Jeddah, K.S.A.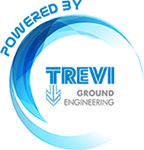 The project is located at Dhahban, approximately 35 km to the north of Jeddah city, and will be developed over an open land of 2,500,000 m . The project will include the cosntruction of hospital, villas, residential areas in addition to other utilities and infrastructures. The construction of different components of this project will involve the creation of new platform by placing backfilling materials, with thickness ranging between 1 to 4 m, over the natural ground level.
Combination of Dynamic Compaction and Rapyd Dynamic Compaction techniques was proposed as a fast and economical alternative solution to the conventional soil replacement method.