2014 - Kizad-Abu Dhabi, U.A.E.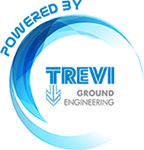 TALEX was set up to develop and build a 50,000 metric tonne per annum capacity, state-of-the-art Aluminium Extrusion plant based at Khalifa Industrial Zone Abu Dhabi (Kizad).
A combination of Dynamic Compaction and Dynamic Replacement techniques was proposed as tghe most suitable and economical solution to improve the existing soil conditions and achieve the project requirements. Cone penetration tests (CPT), pressuremeter tests (PMT) and zone load tests (ZLT) were used for assessment of the achieved soil characteristics during improvment processand after works completion (official QA/QC testing) and to ensure that the project requirements were reached.