2014 - Abu Samra, Qatar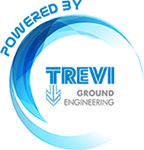 The construction of the new resort involves backfilling and reclamation using dredged materials from sea, over a total thickness ranging between 1 to 6 m, to reach the final grade level. Soil improvement works were required to improve the recent reclaimed fill and underlying loose natural soil (total depth of improvement ranging between 6 to 10 m) and provide a safe platform satisfying the project criteria in terms of bearing capacity, post-construction settlement and minimum relative density of fill.
Dynamic Compaction technique overcomes the challenge posed by the presence of silty deposits at different depths and the limited time frame allocated for ground improvment works (4 months).